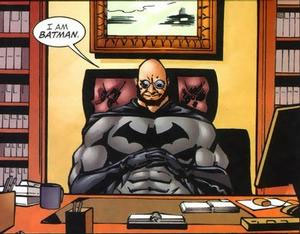 Within comics there have always been crazy scientists. In early titles, these science-y types were megalomaniacs intent on world domination. They tended towards building big lasers and placing people in traps that they would inevitably escape from.
As the reading audience became more sophisticated the class of science villain changed. Instead of domination of the world they became more concerned with domination of the mind. They sought to conquer the eternal landscape of their heroic protagonist's minds.
Hugo Strange, Moonstone and the Scarecrow; Fanboy favourites using the power of psychology to crush their opponents. Perhaps the Scientologists are right?! This bit isn't really about science villains. I do love them though. This bit is about the science behind comics.
---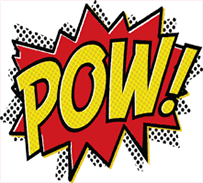 This work, based on an earlier treatise by Kirsch and associates, investigates whether or not comics make people violent. Conducted at Glasgow University in 2006; I gained subjects through an on-line questionnaire. My people are incredibly annoying. One particular writer at DC caused me more problems than I probably needed at the time. Not that I'm still bitter about it of course... <ahem> Anyway, here it is.
Read, enjoy, disseminate… Make next year the year of my Nobel Prize for Comics ...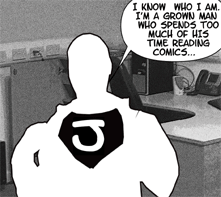 Whilst studying at the University of Dundee I did an analysis of Autobiographical Comics. What are they? Why do people write them? What do they say about the creator? ... that kind of thing. Here's my analysis of that. Don't know if I should mention that I got a B for this analysis. If you think I deserve a higher mark feel free to contact my supervisor at the University.
Not that i'm still bitter about it of course...
---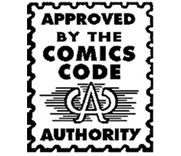 Dr Frederic Wertham's 1954 work on the evil effects of comics is regarded as classic. Obviously, I'm not allowed to put up the whole thing but here is a choice selection from the work. Read it, enjoy. I should mention that I downloaded this years ago from someone else's site. It was no longer there when I chased back down the saved link so I'm unable to give my thanks. Kudos masked mysterious man, whoever you are.
---