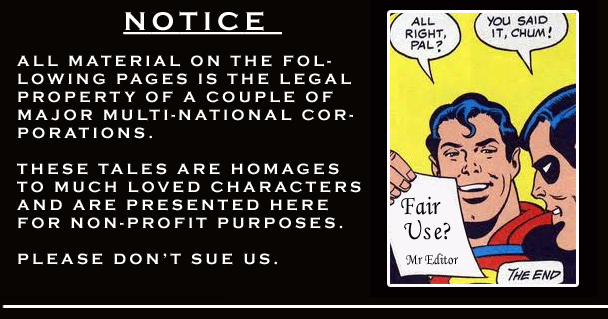 Sharp eyed readers may notice that the heroic leadof this story bears more than a passing resemblance to a Space Ranger Action Man that was part of Palitoy's attempts to cash in on the Star Wars mania that swept through the late 1970s like a cholera epidemic. The other star of this Bradbury-esque tale is a creepy robot that I bought of the Internet. Interestingly it has a weird creepy Japanese/French voice guaranteed to give children nightmares. The story was recently a runner-up in the Dundee Comics Awards.
---
This story is a bit of whimsy about how people keeptheir ideas fresh. I submitted it to 2000AD and they said they didn't want it. They suggested that the story implied that Alan Moore was a plagiarist. That's not my intention it's, as I say, just a bit of whimsy. The art and some of the dialogue, is culled from a couple of issues of Jack Kirby and Stan Lee's Fantastic Four. I call my thievery-- "sampling".
It makes me feel like a big man.
The Dungeons and Dragons TV show featured theadventures of 6 kids that had been trapped in a weird fantasy realm by a malfunctioning machine in a fairground. (Health and Safety are going to throw a fit when they have to write up that accident report). The kids and their annoying pet unicorn travelled the magical land helping people, having adventures and always, always looking for the way home. They're not going to find it. Not, if I have anything to say about it…
---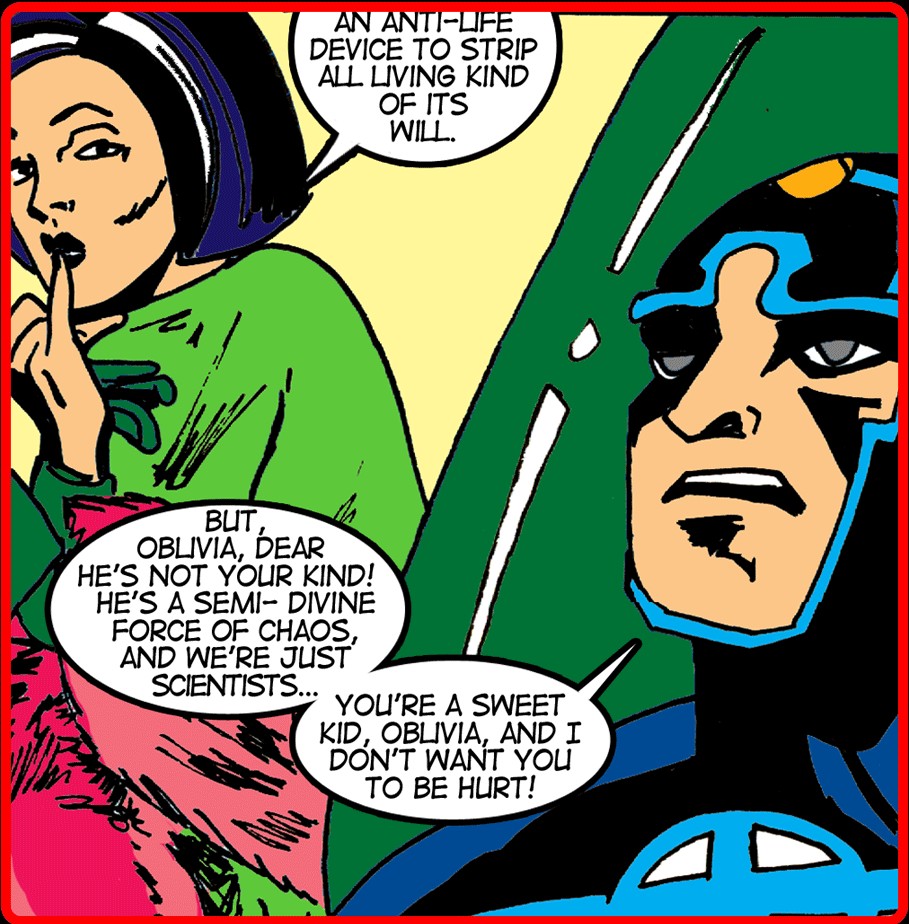 The enigmatic Metron was created by the legendary Jack Kirby, in New Gods#1 (1971). Caught in the middle of the eternal battle between the evil Darkseid and the righteous HighFather, this timeless technocrat, who owes allegiance to none but himself, travels the cosmos in his Mobius Chair seeking the truth behind the galaxies mysteries. He's one of my favourite DC characters, as who can't admire a guy who explores the cosmos without ever leaving the comfort of his armchair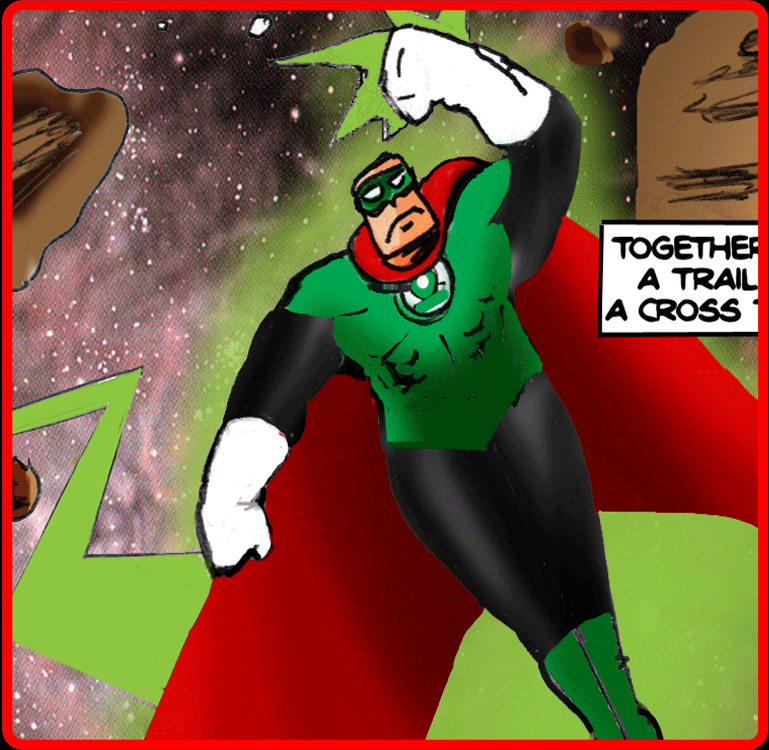 Sodam Yat is a Green Lantern created by the great Alan Moore. In his first appearance in Green Lantern Annual #2 (1981), the Daxamite was prophesied to become the Ultimate Green Lantern. With the combination of a power ring and super human abilities, it's no real surprise.This story was written a while before he became part of the DCU, when there was no GL Corps and he was still just a throw away reference known only to train spotters. Enjoy it now, before a wave of reality altering energy wipes it out of existence.
---